**
JOINT SERVICES TRAINING CENTRE IS AN
OUTDOOR PURSUITS CENTER FOR BOTH CIVILIAN AND MILITARY GUESTS
**
Norway
The village of Evje:
Evje lies snugly at the foot of the Setesdal valley just 40 miles north of Kristiansand and is ideally situated in relation to both northern Europe and the UK. Evje was also the base for the British Outward Bound Center (BOBC Norway) until 1992.

Recreational facilities:
We have a full sized football pitch, sand volleyball area, basketball court and more . There are magnificent sandy beaches just 10 minutes paddle away in one of our open Canadian canoes and fishing from our 200 meter riverbank.  For the more active, we have the following activities: Go-cart, golf, rafting, riding, mineral exploration, mountain biking etc.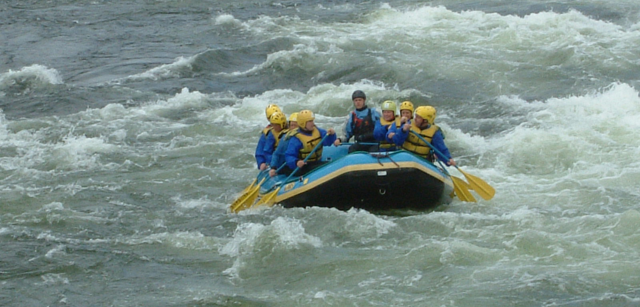 FAMILY HOLIDAY?
With the local beach only a short walk away, the centre is also an ideal place for a short family break. Why not try a 2 day Open canoeing expedition with all the family on the inland lake Ogge, which lies just 40 minutes drive from Evje. Ideal for short expeditions and wilderness camping.
We have all the equipment you need plus maps plus possibilites to hire a local guide if neccesary.
Winter: X-country skiing-Telemark skiing-Biathlon-Ski touring-Ice fishing-Skating-Ice climbing-Winter mountaineering-winter expeditions-ski orienteering
**

HOW TO GET TO NORWAY
By air:
Several airlines, BA, SAS, Norwegian, KLM (Or a combination of them) fly passengers to Kristiansand Norway from major UK terminals. It is not yet possible to fly direct to Kristiansand from London/UK but via several other destinations (Copenhagen-Amsterdam-Oslo) with direct flights from these cities to Kristiansand. A popular route is London-Amsterdam-Kristiansand with several flights daily from the autumn of 2011. Booking early will give good excellent deals.
By sea:
DFDS Seaways sail from Harwich to Esbjerg in Denmark. (30 hrs) From Esbjerg there is a short 3 hr drive to Hirtshals in northern Jylland where it is possible to catch a modern fast ferry (Color Line) to Kristiansand. (3.5 hrs)   From Kristiansand it takes 50 minutes to JSTC Evje. It is also possible to sail from Newcastle to Bergen in 2012 (The carrier is not yet known) taking approx 24 hrs. From Bergen to Evje it is a 6.5 hr drive through some of the most spectacular scenery Norway has to offer.