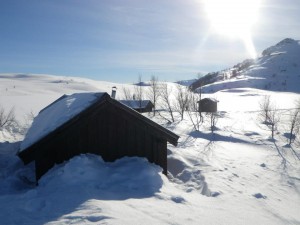 2023
UK MILITARY NORDIC LEADER INSTRUCTORS
Due to increasing interest by UK Military Units to visit Norway in 2023, these same Units, if they are to realise their exercise, need qualified Nordic Leaders to run NF 1/2  Courses. If you are interested in furthering your teaching experience, and leading short overnight expeditions on the Hardanger Vidda, get in touch with us by email as soon as possible. We will then pass on your details to the relevant Units in question.
briandes@frisurf.no
After a pause of one year, Destination Setesdal is fully operational and busy planning our Winter/Summer expeditions for 2023/4. We have already, and successfully, carried out several high profile expeditions this winter following in the footsteps of the Norwegian Heavy Water Sabotuers on the Hardanger Vidda. In addition, organised a week of Winter skills for the Cancer Charity 40-Tude, a North South crossing of the Hardanger Vidda by the SBS Charity the SBSA, and once again, facilitated a very successful Heroes of Telemark reenactment for our longterm friends and partners Woodlore Ltd. (www.raymears.com) Lastly, Destination Setesdal also facilitated a  Nordic Foundation 1/2 Course for the Scots Guards finishing with a successful reenactment of the Advance to Contact route of Operation Gunnerside to the Hydrogen Plant at Vemork  Rjukan in Telemark.
80 th ANNIVERSARY OP GUNNERSIDE RETREAT TO SWEDEN 2023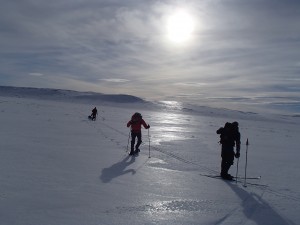 Only 3 places left on this trip
This is a very special expedition following in the ski tracks of the 5 members of Op Gunnerside that escaped/retreated  to Sweden after the Sabotage Operation at Vemork Rjukan in March 1943. We have a total of 8 places available. The expedition will be led by Matt Larsson Clifford who led this same expedition with great success in 2019. Please get in touch with us direct for more info regarding the program and costs. Contact briandes@frisurf.no
RAY MEARS WOODLORE Ltd
The Real Heroes of Telemark Expedition 2024
There are still places available for this trip to Southern Norway in March 2024. Are you a non-skier? Not to worry, you will be given expert instruction on Nordic skiing techniques along with winter skills that will enable you to take part in a 2 night/3 day expedition on the Hardanger Vidda Plateau following in the footsteps of the Heroes of Telemark. We finish off the week with a spectacular reenactment of the Advance to Contact route by the Sabotuers on the former Hydrogen plant at Vemork near Rjukan. If interested in joining this amazing trip, contact Woodlore direct at www.raymears.com or, Destination Setesdal at briandes@frisurf.no
Summer/Autumn 2022
Destination Setesdal have available dates this Autumn to lead groups on one day reenactments of Op Gunnerside (Heroes of Telemark) Advance to Contact route to the former Hydrogen Plant at Vemork near Rjukan in Telemark. There is also still time to experience the natural beauty of the Setesdal Valley with our well tried Open Canadian Canoeing expedition; see the The Viking Trail Expedition details below. Destination Setesdal supplies all the equipment you need, including Open Canadian Expedition Canoes, transport to and from start/finish locations, maps, fuel, sleeping bag hire, safety back up and much more.
Destination Setesdals manager Brian Desmond is available to lead Taylor made/bespoke Battlefield tours for groups/organisations during the Autumn of 2022. Please contact him for further information at briandes@frisurf.no
Winter 2023
80 th ANNIVERSARY OP GUNNERSIDE
Destination Setesdal will carry out a series of Op Gunnerside reenactments in 2023 to commemorate the 80 th Anniversary of this mission. There will be several expeditions for UK Military Units, expeditions for private Organisations, and a Re-enactment of the Norwegian Sabotuers  including short 1 day tours starting from the Rjukan Fjellstue near Rjukan in Telemark. More details will be given on this website and in the local press/media this Autumn.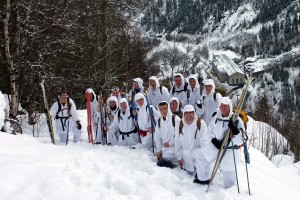 WINTER BATTLEFIELD EXPEDITIONS
We have group booking availability for our Heroes of Telemark Battlefield tours and Expeditions during the winter of 2023 and beyond. If you are a CEO of a Charity wanting to create more funds for your Charity, a Corporate MD that feels an expedition would help develop leadership skills amongst the staff, or a Military Unit wanting to give their personel the ultimate in Force Develop skills, then contact us for more information. This expedition is much more than a winter trip to Norway in stunning pristine nature; all those taking part will be able to learn how to look after themselves in a tough winter enviroment, learn new skills, widen their knowledge about one of the most daring and successful  sabotage Operations during WW2.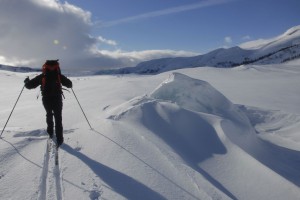 The latent adventurous spirit we all have will enable those attending to successfully follow in the Norwegian sabotuers footsteps to their target at the Hydrogen plant at Vemork Rjukan in Telemark; we have never failed yet in any of our 70 expeditions we have organised since 2003. Send us an email with your request. briandes@frisurf.no
THE VIKING TRAIL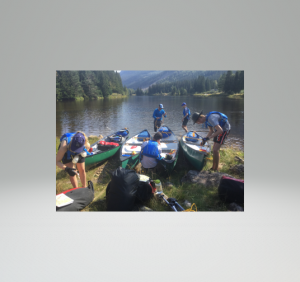 Our Open Canadian expedition Canoes ready to be packed for a two, three or four day expedition in the Setesdal Valley Southern Norway

We have plenty of availability for families/groups wanting to experience our Open Canoe paddling expedition in the Setesdal region of Southern Norway during the summer of 2021. The mini expedition takes place mainly on the Byglandsfjord and is guided. It can also be self-led with Destination Setesdal delivering the Canoes to your start location. Or, collecting you from where you finish if starting your trip from our base at Byglandsfjord. Expeditions can be very short, just 2 days and one night; this is suitable for families with young children. Normally, it takes approx 3, or perhaps 4/5 days to paddle from the entry location of Langeid, 65 kilometers further North to the exit location at the end of the Byglandsfjord. Paddling on gentle flowing water for the first 15 kms, you will eventually enter the 40 kms long inland Byglandsfjord with spectacular mountain views either side of the fjord, plenty of beaches and small Islands to camp on.
Paddling South, those with an adventurous spirit, wilderness camping is possible on the many Islands and beaches along the way. Comfortable log cabins are also available if bad weather, or for those wanting a greater degree of comfort. We provide all the equipment you need including fuel, lightweight cooking equipment, sleeping mats, safety equipment and much more. Sleepingbags can also be hired with bag-liners. Our canoes are special expedition canoes with comfortable seats, air Flotation bags  for extra safety and much more to make your trip safe and enjoyable.
Our base at Byglandsfjord is also an ideal location to start your Open Canadian Canoe adventure by just paddling on the fjord. 
Transport of your Canoe (S) is possible with our canoe trailer to the expedition start location if chosing to paddle downstream/South. Or, we can collect you at a pre-determined location if chosing to start your trip from our base in Byglandsfjord.
We can supply family sized cookers/Trangia stoves for 2 persons per Canoe, Gas fuel-Sleeping mats-Tents-2 man tents, Tarps and other safety equipment as part of a package to supply all your needs for overnight expeditions on the Fjord.
OPEN CANADIAN CANOE HIRE 2022
Destination Setesdal have 8  new/modern Open Canadian Canoes for hire this summer-Autumn. The Canoes are based in Byglandsfjord, but can be delivered at extra cost to a prefered location. One day or multi day hire at reasonable cost. All Canoes are fitted with airbags for extra safety. We also have a wide selection of tents, camping equipment for hire at very low cost for those that require multi day hire.
For booking contact; briandes@frisurf.no or 0047 90140857
If interested contact  briandes@frisurf.no or 004790140857 for more information about dates and conditions of booking.
______________________________________________________________________
Contact details for Destination Setesdal
briandes@frisurf.no Mob. 004790140857
Facebook  - Destination Setesdal
Destination Setesdal AS Postbox 246 4735 Evje Norway


______________________________________________________________________
Important information
2023
Destination Setesdal will carry out several Op Grouse/Op Gunnerside reenactments in 2023; even though our expedition program is full for next winter, there is a possibility of an expedition slot being available at any time due to a cancellation. Let us know this Autumn if there is any interest to carry out this expedition and we will put you on our reserve list.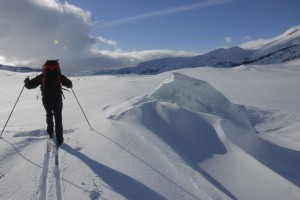 80 th Anniversary reenactment of Op Gunnerside in 2023